A VERSATILE
EAD SOLUTION
Patent Pending
For years the prusik has been a staple of our industry. But as our industry evolves, so too should the guide-operated prusik knot.
How it works
AUTOPRUSIK turns your ordinary prusik into a passive EAD system that uses the same tried and true prusik stopping power we've come to trust. When hit by a rider, AUTOPRUSIK activates the prusik automatically, without any action needed from the rider or guide.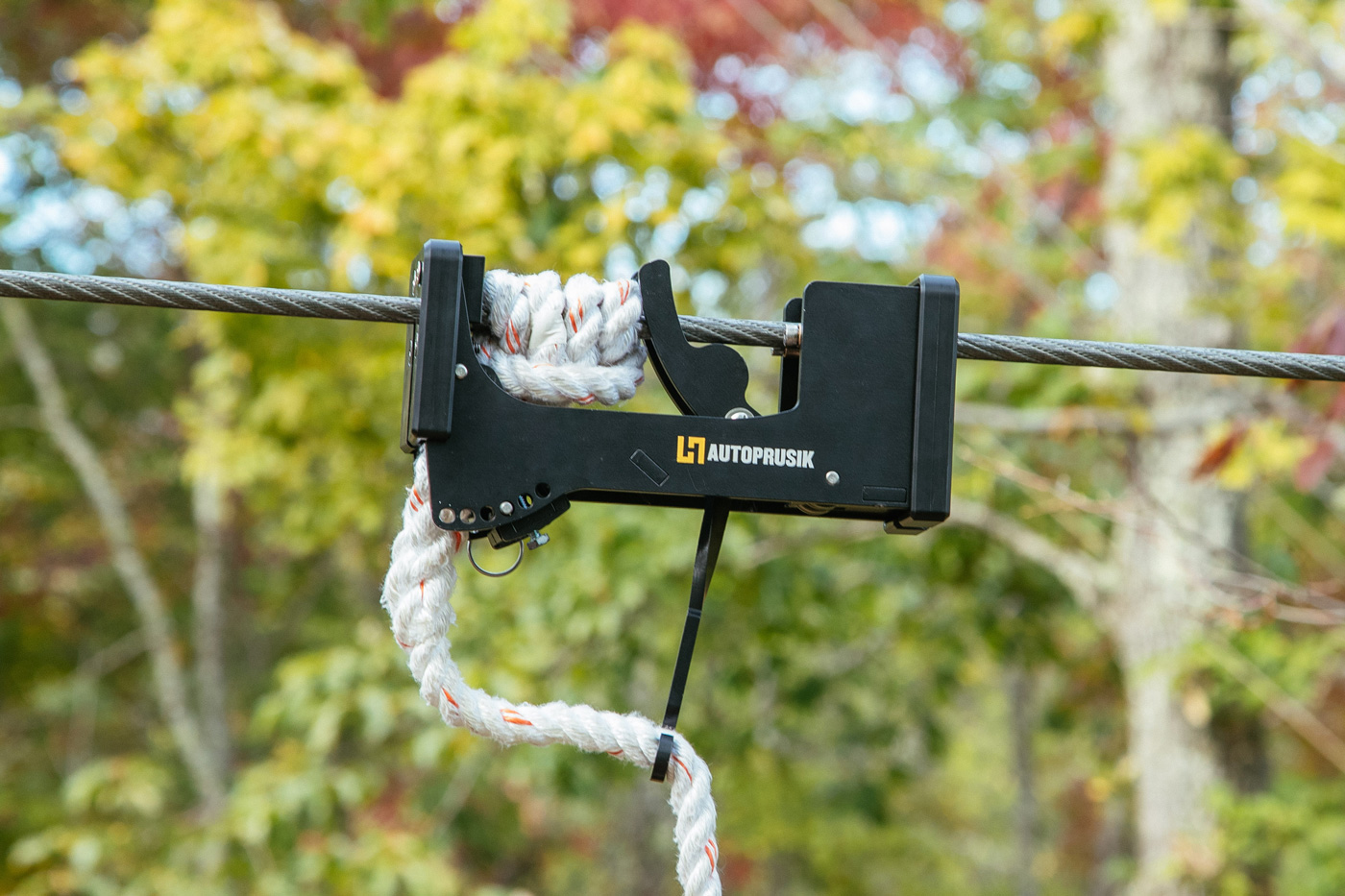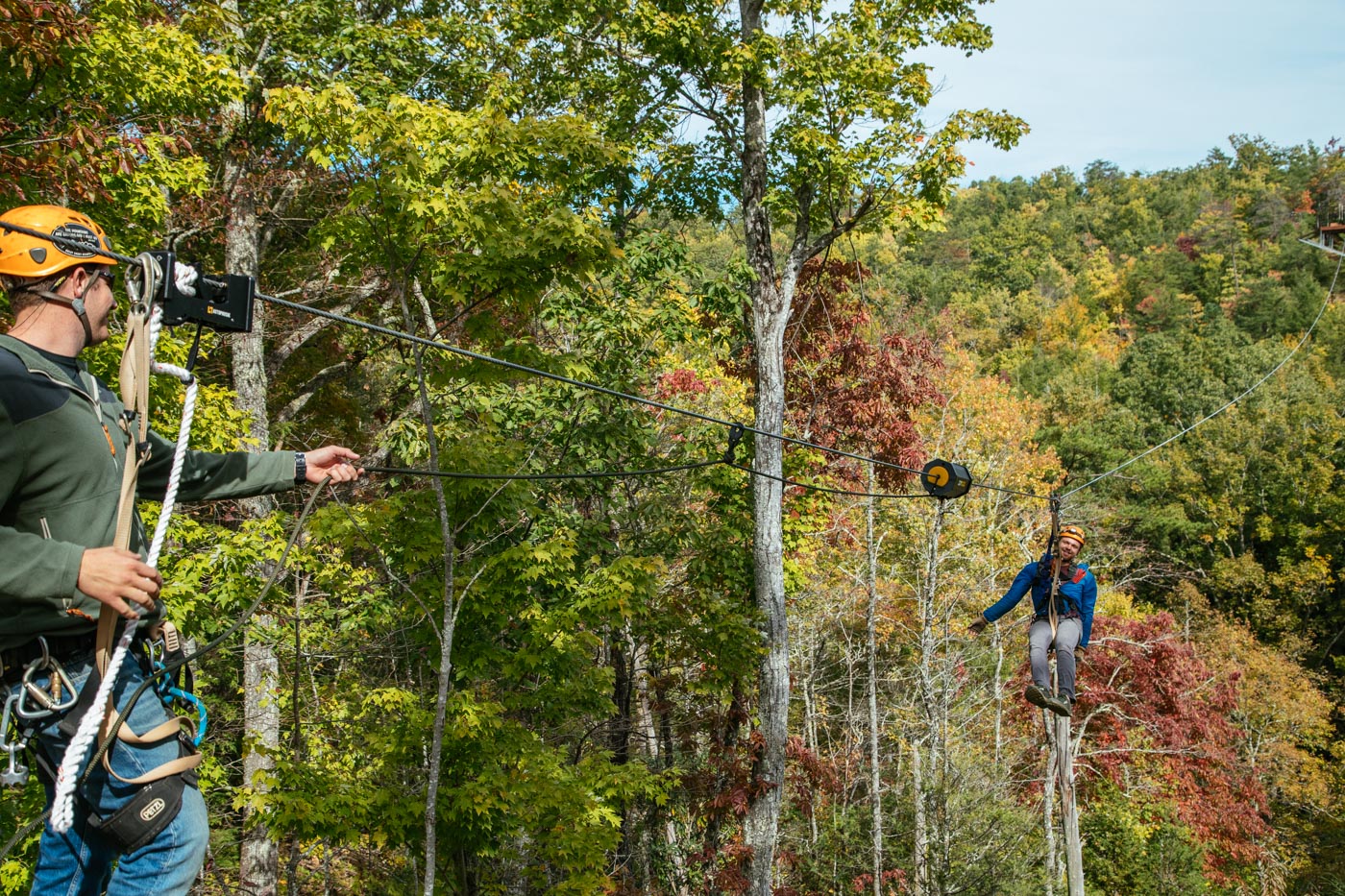 Practical for real situations
AUTOPRUSIK is designed to be versatile. Easily move it back and forth to fit your operation's needs. Easily install it to any zipline in minutes. Don't have a lot of extra room on your treetop platforms? No problem. Have the room to allow for a smoother stop? That works, too. AUTOPRUSIK's stopping power can be adjusted to meet your needs.
Is Autoprusik a good fit for your course?
If you already use prusiks on your course, then simply replacing your existing prusik with Autoprusik will add a whole new level of safety and peace of mind without changing the way you operate. If you don't currently use prusiks, the Autoprusik is a versatile, simple-to-use EAD that can make all zip lines safer. Fill out the questionnaire and we can help you know if Autoprusk is a good fit for your course.